For those who need special care in Glendale, Arizona, Golden Heart Senior Care offers discreet, professional senior in-home care services, respite Care for the elderly, and other assistance home care. Every carer we offer has had thorough training and experience, ensuring that the elderly and people in need of in-home assisted living to receive the best possible care.
Care In Your Own Home.
A more and more popular alternative to staying in the hospital or transferring to a care facility is receiving treatment at home. You not only stay in familiar surroundings and prevent any disruptions, but it may also be less expensive than residential care. Our caregiver agency carefully selects each carer and matches them with the right clients, allowing individuals who prefer to stay in the comfort of their own homes to maintain their independence for as long as possible with assistance home care.
Whether they have a chronic illness or not, elderly relatives need assistance. The safety and improved quality of life of your older relative can be ensured by hiring expert assistance, while you gain more free time and, most importantly, peace of mind. We are here to match you with seasoned in-home carers from Glendale, Arizona, and other local regions, which is why we are here.
When you truly care for someone, it begins in the heart, in our opinion. Care is more than just performing a task for someone else. Here at Golden Heartz Care, we have learned that the right kind of attention may improve a person's quality of life, forge enduring friendships, and lift their spirits
For more information about the assisted home care services we offer in Glendale, Phoenix, Surprise & Sun City West AZ, contact our team today.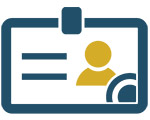 Work at Golden Heart
Contact us if you have a passion for caring for others!