Assisted Home Health Care In Sun City, AZ
For many families in the Sun City, AZ, area, finding ways to care for their aging parents and relatives while allowing them to live in their own home or in the home of a family member is an important decision. At Golden Heart Senior Care, we provide assisted home health care services that offer the specialized and customized support to provide peace of mind in having elderly parents continue to live in their own homes as long as possible.
Our assisted living care services are provided by highly experienced, trained, and expert staff that are compassionate, caring, and professional in all they do for their clients. Providing a full range of elderly home care services, we offer a personalized approach to caring for elderly parents while allowing them to live independent lives.
Services and Locations
Throughout the Sun City, Sun City West, AZ, Peoria, Surprise,AZ, our senior assisted living care services provide respite care for family members, full-time in home care for those requiring memory care or more in-depth assisted care services.
Each of the in-home assisted living care programs we offer is designed to meet the needs of the senior and the family, providing reliable and trusted assisted living services to manage nutrition, personal care needs, and to address household and transportation service requirements.
When your family needs support for independent assisted living care for senior family members, contact the team at Golden Heart Senior Care for a free in-home consultation, and needs assessment.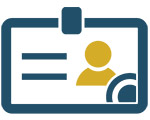 Work at Golden Heart
Contact us if you have a passion for caring for others!