For your loved one's specific needs, Golden Heart Senior Care offers comprehensive geriatric care, respite care for elderly, in-home assisted living, in-home senior care, and other elder care services.
We are dedicated to delivering the attentive and compassionate assistance in home care that our clients require on a daily basis, and all of our senior caregiver specialists are certified and highly trained to service the requirements of your older loved one in Phoenix, Arizona.
Caring With You On Our Mind
We're here to help when things become too much for you to handle alone by providing skilled, sympathetic care in your home. We customize our senior care services based on the unique requirements of our clients, including senior in-home care services. Furthermore, We know that sometimes you don't want to make unnecessary moves, so hiring us for in-home care assistance, will make you or your loved ones feel happy and give them access to the medical care they require in the comfort of their own home
We are a caregiver agency that puts everyone's needs first. Recognizing that sometimes you or a family member may need time away from caregiving duties, we provide respite care. A respite care provider's primary objective is to ensure that you continue to receive the assistance you need so that you can continue living freely at home. At Heart Senior Care, each one of our compassionate caregivers has undergone our unmatched training, enabling them to provide seamless in-home care whenever needed.
Your search is over if you're seeking for a dependable elder care expert to handle your loved one's in-home care needs in Phoenix, Glendale, Surprise & Sun City West AZ. Contact Golden Heart Senior Care where our team will be happy to discuss and find the best care plan for you.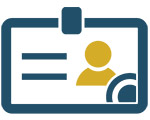 Work at Golden Heart
Contact us if you have a passion for caring for others!