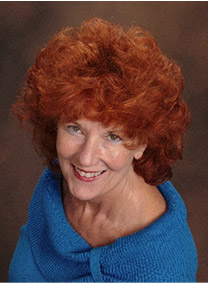 Golden Kennedy
Partner – CEO
Golden Kennedy joined Bob and Judy Pratt as a Golden Heart Senior Care franchise owner in mid-2011. She serves as Regional CEO, providing visioneering and strategic leadership for the development of quality systems and innovative care programs. In 2014, she was appointed to a dual role as Corporate Senior VP of Operations for the national franchise group. Also in 2014, she and her business partners, Bob and Judy Pratt, became Area Reps in major parts of Arizona.
Serving seniors in the U.S. and Australia for over 30 years, Golden has developed and led eldercare services that focus on accountability, individualized Client rights and better quality of life. She is grateful to serve with Golden Heart, and passionate about bringing pleasure and empowerment to our treasured Clients. Early career highlights that helped prepare her for her roles at Golden Heart include:
Managed three Assisted Living Facilities (ALFs) – one in the U.S. & two in Australia.
Piloted six Community Care Programs serving 5,000+ seniors & people with disability.
Led her ALFs and Community Care Programs through the Australia Aged Care Reform accreditation standards, including the conversion of all programs for Aging-in-Place.
Facilitated the development of an accredited Level IV Caregiver Certification program (equivalent to a Licensed Nursing Assistant)..
Taught eldercare in China and Japan, as a guest of various prefecture governments.
Served on the Arizona In-Home Care Assn Board (AZNHA) (2012-2015) and Chaired the Legislative Subcommittee which helped draft Arizona's first Home Care legislation.
Golden leads by example, working tirelessly to ensure our Clients receive excellent care that encourages their self-determination and safeguards their dignity. Her mantra to our Caregivers…
"Put our Clients first, and you will be first with us!"

Robert Pratt
Founding Partner – CSO
Robert Pratt is our Founding Partner and Regional Chief Sales Officer. Bob chose Elder
Care as his final venture, after a highly successful sales and marketing career in the
electronic components industry.
In 2009, Bob agreed to collaborate with the national Golden Heart Senior Care
franchise entrepreneurs to sell this powerful Home Care model. Then, he surprised
even himself when he boldly set out to establish the pilot franchise, located in Arizona.
Bob is the "founding" franchisee with Golden Heart Senior Care and has also served
corporately to help new franchise owners get started. He and his wife Judy opened the
Arizona franchise in the Sun City area during 2010.
Strategically, in July 2011, Bob recruited Golden Kennedy as franchisee Partner-CEO.
Bob focuses his expertise on managing effective outcomes with our business vendors,
selling new franchises in our territories, collaborating with Industry Partners, and serving
the Greater Community through local organizations such as Rotary International. Bob is
President of the Rotary Club of Sun City West 2019-2020.
He is passionate about protecting seniors from financial predators…
Bob counts it a blessing to be a home care franchise owner, and this is a surprising finish to his career! When he discovered the magnitude of elder abuse and fraud in our nation, it lit a fire under him. He is passionate about protecting seniors from financial predator scams and unethical contractors — and proudly served on the Maricopa Elder Abuse Pre¬ven¬tion Association (MEAPA) Financial Exploitation Committee.
Judy Pratt
Partner – CFO
Judy Pratt is a former teacher and French major. She became the proverbial whiz kid when she entered the Silicon Valley electronics/semi-conductor in¬dustry. Her sales record includes great success in customer relations and financial management.
Judy may have been more surprised than Bob when she discovered he was taking her into a whole new business enterprise, just when she was thinking about retirement! Judy is well-known in the community as a committed volunteer and philanthropist. When she is not giving her time as CFO of Golden Heart, you will find her serving in a variety of projects with PEO International (Philanthropic Educational Organization) and the local stadium as a volunteer with Surprise Sundancers.
Judy is passionate about helping seniors finish well…
She says, "Watching my mother decline after her 100th birthday celebration, and witnessing the care she received, transformed me forever. I never planned on a second career, but the opportunity to open the first Golden Heart Senior Care franchise provided me an outlet to care for the frail aged and give back to the community."
Phil Kennedy
Partner – CDO
Golden's husband Phil took an active role with the Golden Heart Team in 2017 and serves as our Regional Chief Development Officer. Phil has over 30 years of experience in executive leadership and innovative international business development.
He leads with conviction, serves with humility and empowers others to succeed.
As a focused visionary and mentor, he has consistently demonstrated a unique ability to motivate and lead team members to develop the Corporate vision as they grow and expand in their own career paths. As a natural entrepreneur, he has a strong record managing turnarounds, new ventures and high growth businesses. Phil served for 24 years in Churches of Christ Care, one of Australia's largest non-profit health and welfare organizations, first as Regional Director of the Aged Care Division; then as State Director for the Community Businesses Division.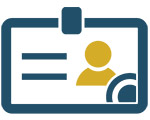 Work at Golden Heart
Contact us if you have a passion for caring for others!
Angie Swaim
Regional – COO
Angie has served on the senior leadership team of Golden Heart in the west valley for the past seven years, and currently leads as our Regional Chief Operations Officer. In August of 2018, Angie expanded our team's region when she became the Franchise Owner of Golden Heart – Peoria.
She is devoted to those in need…
In Angie's early professions she served in Social Work and Special Education. After obtaining her M.A.-Ed (Counseling) she became a High School Counselor for 25 years. Angie's focus was profoundly changed when her mother was diagnosed with early-onset Alzheimer's. After nearly a decade of struggling, her mother passed away in 2010. During these years, Angie and her family felt helpless and hopeless due to the lack of resources and support available to Alzheimer's patients and their families. Angie (and her family) persevered and cared for her beloved mother to the end. She wanted to translate the grief of that helpless and hopeless experience into making a difference for other frail aged people and their loved ones. Through her family's devastating events, Angie gained the empowerment to use all the years of experience in her previous career, plus her new personal understanding, and captured a vision of how she wanted to spend the rest of her life – Thus she arrived at Golden Heart's door! In an overwhelming interview experience she discovered her vision matched the vision of Golden Heart. She rolled up her sleeves and began working from the ground up.
Angie is passionate about making a difference for Clients and their families. She demonstrates this passion through offering leadership, education and counseling support, and most of all through her heart-felt care and concern. Daily, Angie intertwines laughter through the pain, breathes hope into the spirit, and offers peace to the mind.
Linda Smith, RN
Care Plan Manager
She has a passion for home health…
Linda is a graduate of Easton Hospital School of Nursing with a three-year diploma. During her Home Health Nursing rotation, she became interested in this aspect of care, but most of her early nursing opportunities were in long term care. Her family relocated to Phoenix, AZ where Linda finally found a very satisfying niche in Home Health Nursing. Four years later, her family moved to South Carolina which required her to leave home health and go back into long term care.
…and loves educating new people entering the health care industry.
In 2001, Linda was excited to become a nurse educator. During the next 11 years, she trained Nursing Assistants for the American Red Cross, Greenville Technical College in Greenville, SC, and Trendsetter's CNA Academy in Youngtown, AZ. Yet always in the back of her mind was the desire to return to Home Health Nursing, but nothing really worked out until she met Golden. Strangely enough, Linda and Golden met through a new CNA who had been a student in Linda's final class of Trendsetter's CNA Academy.
She is committed to excellence!
Linda's compassion for helping others shows through in her hard work ethic and dedication to Golden Heart's clients. She personally oversees development of excellent care plans for our frail and high-risk Clients, and mentors Caregivers to help them in their professional development. She has become a valued member of the Golden Heart team!
Raven Sunderland
Regional Administrator
Raven began her journey in the healthcare field at an early age. She found joy in helping her grandparents and volunteering with seniors at her local church. During her high school years, she loved working hands-on where she served as a volunteer events manager and provided administrative assistance.
Our Clients are empowered by her…
Raven entered Home Care right out of high school, becoming a Certified Nursing Assistant (CNA) and joining Golden Heart at the age of 19. She quickly discovered that her greatest passion is bringing humor, understanding and compassion to her treasured clients, empowering them to embrace their own dignity.
She was our first "promotion from within" …
Golden Heart has a policy to promote from within, whenever possible, and Raven is the reason why…Within 12 months after joining us, Raven began her family and we "temporarily" transferred her into the office while she was unable to perform heavy caregiving duties – but the rest is history! Raven proved to be brilliant in every task assigned to her. She is multi-gifted and quickly became a part of our Leadership Team. Today she continues as a senior manager while still serving our Clients during emergencies – and remains one of our most popular Caregivers.
"We are what we think. All that we are arises with our thoughts.
With our thoughts, we make the world…"
This is a life quote that serves Raven well when she feels stretched beyond the limit, trying to balance multiple responsibilities. She has worked hard, stepped up when no one else would, and gained broad expertise during her 8 years of specialized experience with Golden Heart. Raven serves as the Regional Administrator in our Arizona territories; and in 2015 was promoted to a dual role as the Corporate Franchise Support Specialist. Whether it is a new Caregiver or a new Agency Owner, Raven supports their training and success with Golden Heart administration, operations & technology systems. She serves faithfully behind the scenes to help every member of the team (locally and nationally) to understand and maximize Golden Heart's proprietary quality care systems.
"Compassion is so often the solution…"
Raven firmly believes that we must operate with integrity, compassion and understanding.
Her compassion for our clients is unwavering, and she is a faithful mentor to the Care Team. She shares her elder care expertise with new staff; and provides training and support to Franchise Owners across the nation.